Our Experience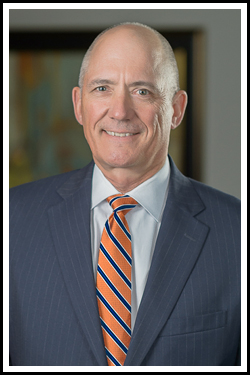 Robert W. Beckmann, Jr., CFA, AIF®
Senior Vice President/Investments
Branch Manager
Bob began his career in the investment industry in 1987 with PaineWebber Incorporated. He also held positions with CIBC Oppenheimer Corp., UBS Financial Services, and joined Stifel in 2004. He has built his practice from the ground up using strategic asset allocation as the foundation for his investment strategies. He believes stock, bond, and manager selection should be executed with the highest of care and objective due diligence. Tireless in his efforts, Bob has always found purpose and meaning in helping individuals and businesses navigate the complexities of the investment world.
Having attained and maintained the Chartered Financial Analyst® and Accredited Investment Fiduciary® designations, he has received extensive training on the duties of good faith and standards of care. He is also an active member of the CFA Society of St. Louis. He holds Series 3, 7, 9 & 10, 63, and 65 securities licenses as well as life and variable insurances licenses (including annuities).
Bob and his wife, Jackie, have been married for 33 years and have two children – Brad and Torie. In his spare time, he enjoys playing golf, watching St. Louis Cardinals baseball, and spending time at his family farm in Kirksville, Missouri.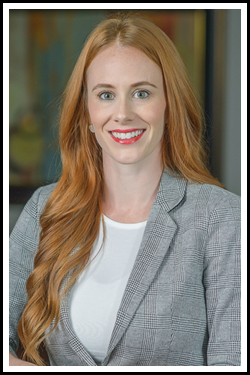 Jessica Marlow, CFA
Associate Vice President/Investments
Jessica joined Stifel in 2009 after earning a B.S. in Business Administration from Elon University. Prior to joining Stifel as a full-time associate, she interned with Lombard Street Research in London and EquityCompass Strategies in Baltimore. Since joining Bob's practice, she has focused her efforts on becoming proficient in a broad range of investment topics, including individual stock and bond portfolios.
Jessica earned the Chartered Financial Analyst® designation in 2015 and is an active member of the CFA Society of St. Louis. She holds Series 7 and 66 licenses.
Jessica and her husband, Charlie, were married in 2017 and have two children, Janie Mae and Charlie. In her spare time, she enjoys playing golf, CrossFit training, cooking, and spending time with her family.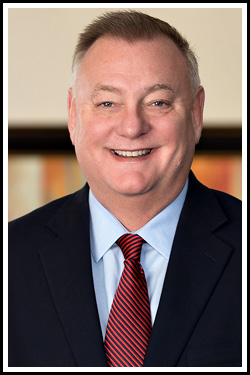 Mark Nuelle
Senior Vice President/Investments
Branch Manager
Mark began his investment industry career in 1987 with Stifel. After four years, he joined First St. Louis Securities, where he helped grow the company's retail investment footprint, including establishing retirement plans for employers. He also gained significant knowledge and experience selling fixed income investments to both institutions and individuals. In 1998, he returned to Stifel to concentrate on building his practice – serving his clients' wealth management and investment needs, especially those planning for retirement.
Mark has dedicated more than 30 years as a financial advisor and serves his clients by providing a "hands-on" approach. He tailors each plan to suit the specific needs of his clients, combining his extensive experience with fundamental and technical research to help his clients pursue their financial goals. He holds Series 7, 9 & 10, 63, and 65 securities licenses.
Mark and his wife, Tracy, currently reside in St. Louis County and have three children: Chris, Alex, and Jennifer. Mark and Tracy have remodeled several homes together in the St. Louis area over the past 30 years, and they both enjoy golf and outdoor activities.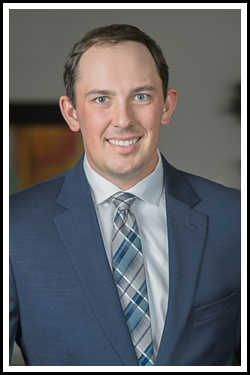 Bradley R. Beckmann, MSF
Financial Advisor
Brad began his financial services career with Stifel in 2016. Prior to joining Stifel, he earned a B.A. and M.S. in Finance from Lindenwood University, where he participated in shotgun sports. In fact, Brad has had the fortune of competing all over the world in the sport of International Trap. The discipline and focus required to compete at a high level has transitioned well into his role of assisting Bob and Jess in implementing wealth management plans with clients. He has become especially proficient in analysis of both the primary and secondary bond markets. He also holds Series 7 and 66 securities licenses.
Brad and his wife, Kelsey, were married in 2020 and have one son, Louis. He is an avid St. Louis Cardinals and Blues fan and enjoys bike riding, hunting, and fishing.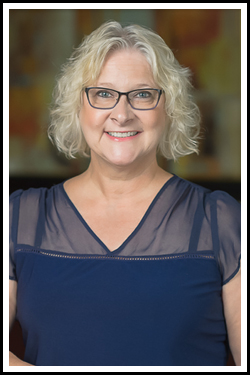 Susan Goucher
Registered Operations Supervisor
Administrative Assistant to the Branch Manager
Sue has more than 20 years of financial industry experience. She began her career at Smith Barney and held operations positions at Morgan Stanley and PaineWebber/UBS Financial Services before moving to Stifel in 2004. She earned in A.S. in Paralegal Studies and holds Series 3, 7, 9 & 10, 63, and 65 securities licenses. Thorough and committed to providing a high level of service, Sue works hard to make sure clients have a smooth experience when it comes to transitioning assets and handling administrative matters. Her knack for effective communication has endeared her to clients during her two decades of experience.
Sue has two children – Steven and Chris. In her spare time, she enjoys taking Route 66 road trips, reading, attending festivals, and spending time with her grandchildren.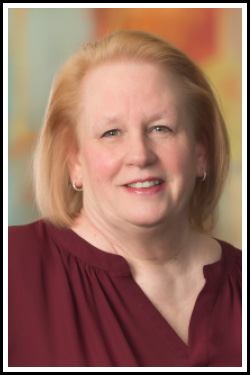 Dianne Taylor Spera
Senior Registered Client Service Associate
Dianne has been in the financial services industry for 44 years. She began her career at Lafayette Federal Savings and Loan, and went on to work for Dean Witter, which was later acquired by Morgan Stanley, for 10 years. She joined Stifel in 2000.
Dianne and her husband, Brian, have been together for 20 years. They each have one adult child – Brian's son lives in Illinois with their oldest grandson, and Dianne's daughter lives in Connecticut with their two granddaughters and youngest grandson.
Outside the office, Dianne enjoys spending time with Brian by walking their mini-Dachshund, Millie, or by going on road trips on their Harley. She enjoys crafts in general, but especially card making, scrapbooking, and woodworking projects.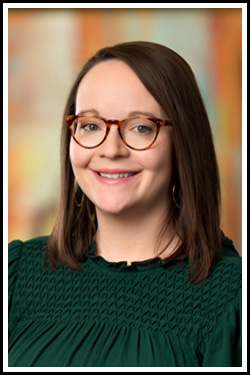 Molly Schonert
Client Service Associate
Molly began her financial services career with Stifel in 2020, bringing with her numerous years of customer service experience. She is dedicated to providing clients with a high-caliber level of service while supporting the team's operations and marketing efforts.
Molly earned a B.A. in Communications from the University of Missouri-St. Louis in 2011. She has a digital and social media background and has a knack for remembering meaningful dates and traits about people. Molly is also a loyal St. Louis Cardinals and Blues fan. She and her husband, Josh, have twin girls, Alyson and Aubrey. Together, they enjoy travel, sports, and outdoor activities.